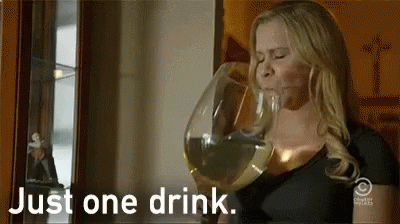 ---
Happy Thursday kids, I am happy to report, that today is my 37th sober day and I feel fucking great. Also, today was my first day attending the outpatient program and it was exciting, because I knew two of the guys in the group, because they were with me at the inpatient program. As a matter of fact, one of them was my roommate. The only thing is that the group is larger than before, but at least I have the same counselor as before.
As to my job situation, since my union representative didn't return my call, I decided to contact my HR representative, and she told me that the company was waiting for me to complete the program, before making any decision, so I wouldn't lose my health insurance coverage while in the program. She also told me that she would let my section manager know that I was back home, and that my section manager would contact me today, so she could schedule a disciplinary action meeting with me. I never got the call, so I sent an email to my section manager with my phone number… just to be on the safe side.
Right now, since this is my third strike, one ten years ago and two this year, they only have three options. They can put me back to work and use my thirty days without pay at the rehab facility as a suspension and final warning, they can terminate me, or they can offer me what they call a one-year agreement, which means, that I will have to provide urine samples to them once a week through the outpatient facility for one year, to show them that I have been sober, and then I will get my job back. But meanwhile, during that year, I have to find another job.
With that said, I am Audi 5000 kids!